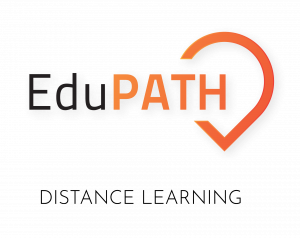 Studying English Online
Online English language courses such as English for Academic Purposes or English for High School Preparation are growing in popularity. It's like studying abroad with the convenience and security of living at home.
For many students and families studying overseas can be expensive and beyond their reach. It can put a lot of pressure on families, which may make it almost impossible for young students to go overseas for an international education. For high-school-aged students, it can also be incredibly daunting to move to another country to go to high school.
Recent developments in the delivery of English language courses have made it possible to study high-quality English language courses from home. Our innovative approach to online learning, allows students to study English in the comfort and security of their own homes. You can study English for high school or English for higher education and when you have successfully completed your course, travel to Australia and study at one of our partner high schools or higher education providers.
Studying English online before you come to Australia can significantly reduce the cost of an international education. You can complete a recognised English course from an accredited and quality-assured English language college and then go on to study at high school or university. As long as you have the discipline and the motivation to succeed, you can get as good an education as your on-campus colleagues.
Learn more about our courses
The benefits of studying English online
You can study from home on your computer:
Learning materials are fully accessible online and on your own devices.
Virtual classes are interactive with a live teacher.
Independent learning materials are challenging and interactive.
You can study while you are travelling, or mix studying and work.
You complete the same course with the same quality as an on-campus course from a fully accredited and quality-assured Australian English language college without having to relocate.
There are no visa applications, expensive travel or accommodation fees.
It is possible to have one-to-one sessions with teachers (at an extra cost).
How does online learning work?
English for Academic Purposes has a minimum entry requirement of intermediate English. Having a minimum standard of language ensures that you have the best chance of completing your studies successfully.
There are no English language requirements for English for High School Preparation. However, you will still need to do the quiz so that we can make a suitable recommendation for how long you need to study.
If you want to study by online learning, you will need some computer skills, such as being able to edit documents and using email and an internet browser.