​​​​​​​A resource portal​ is now available to help education providers assist international students in building their global employability.
International st​udents consider improving their employability an important aspect of studying overseas. Employability is crucial to the future success of students. The future of work is changing, and international students need to be equipped with the skills and experience to ensure their success.
---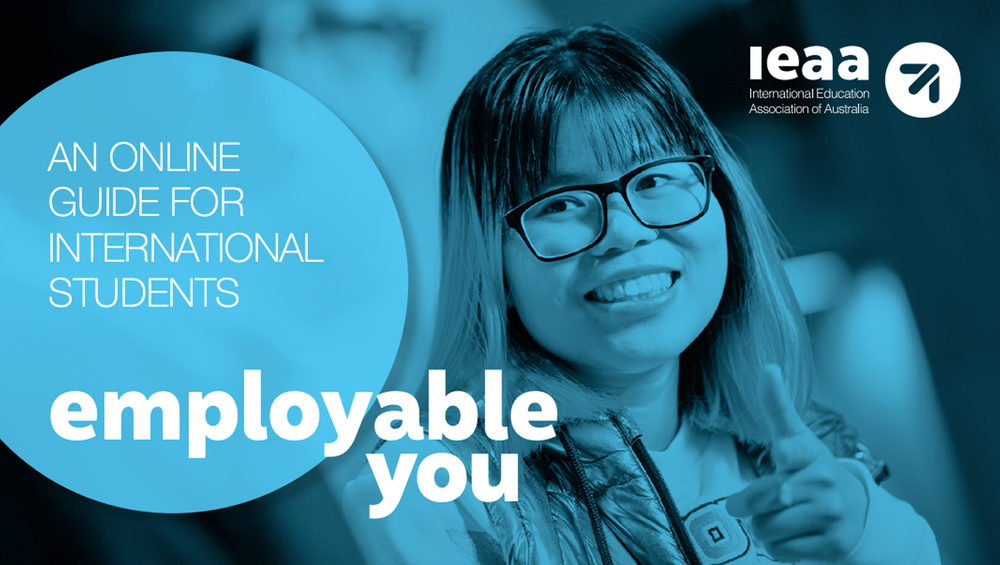 International student employability
Whether you're embarking on your first role, establishing your career or on the way to becoming your own boss, this interactive online guide provides some essential tips and practical steps to help you on your employability journey.
In 2015, IEAA published our first employability guide for international students. Four years – and more than 32,000 downloads later – it has emerged as one of our most popular publications. We are now pleased to provide this refreshed and updated guide to support international students in their careers.
Throughout this guide we navigate the issues you may face as an international student or graduate when looking for work opportunities or progressing your career aspirations. This guide focuses on employment in Australia. While recruitment and employment processes differ considerably between countries, much of the advice presented here will be similarly useful for future work outside Australia.
Good luck! And remember, "a journey of a thousand miles begins with a single step."
---

Resources for Students, enhance your employability NSW
International students have generous work rights during and after study and the same workplace rights as all other workers in Australia. It is important to understand your workplace rights and entitlements if you plan to get a job, especially if it's your first job in Australia.
The Fair Work Ombudsman can help you prepare for your new job. It offers a range of free resources and tools, including a Guide to Starting a New Job and the 'Starting a New Job' online course at www.fairwork.gov.au/learning.
Here are some simple tips to get you started.
---

Queensland, a gateway to endless work and career advantages
Queensland has an abundance of advantages for international students and migrants including a safe and stable environment and a strong economy forecast to grow at 4.5% in 2015-16.
Ideally positioned at the crossroads of the Asia-Pacific region, Queensland is close to the growth markets of the world and comprises internationally-renowned tourism, agriculture, resources, construction and education industries plus an emerging research and bio-industries sector.
---
Study Cairns CONNECTS Employability Project
The Study Cairns CONNECTS Employability Project provides globally-relevant 21st-century skills development for students in Cairns to enhance their employment prospects in Australia and abroad.
In partnership with online experiential learning platform, Practera, the project has these main components:
Business Project Program (BPP)
Innovation Hackathon (facilitated by gen[in])
LaunchU